Jon Allen Baumle

3/8/1960 - 11/10/2014
Baumle, Jon A. 54, found peace November 10, 2014. Loving brother of Kay (Gary) Borgwardt, Mary (Don) Sieger, Jean Ivansthenko, Jay (Amy) Baumle, and Debbie Dejewski. Further survived by extended family and friends. Visitation 3-4 PM Thursday, November 13 at Fox River Christian Church-Muskego Campus, S67 W9491 Tans Drive, Muskego. Memorial service 4 PM.
Published in Milwaukee Journal Sentinel on Nov. 12, 2014
Lisa Marie (Beuth) Lambert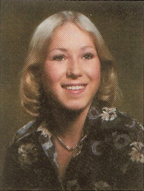 12/9/1959 - 03/30/2017
Lambert, Lisa Marie (Nee Beuth) Found peace after a 19 month battle with Lung Cancer on March 30, 2017, at the age of 57. Loving wife of Jerry Lambert. Dearest mother of Eric Gaffney. Sister of Lori Koss, Janice Evans and Richard Beuth. She also leaves behind nieces, nephews, other relatives and friends. Private Services were held. Interment Southern Wisconsin Veterans Memorial Cemetery.
Published in Milwaukee Journal Sentinel on Apr. 14, 2017
Jeffrey Clayton Bonney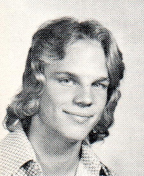 1/16/1960 - 005/2023
Jeff Bonney had been living in Crystal River, FL, when he passed away, due to pancreatic and liver cancer. No funeral services were held. Jeff loved the opportunity to get together with his friends, and he attended the 10th, 20th, 30th, and the 40th FHS '78 class reunions.
Source: Bonney family member
Duane Allen Coates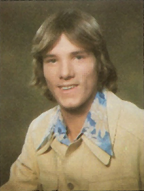 10/16/1959 – 10/24/2003
Coates, Duane A. Age 44, Oct 23rd 2003. Loving husband of Diane (nee Bunzel). Dear father of Corey and Chris. Beloved son of Glenn, and Irene. Further survived by his brothers Glenn (Sue), David (Linda), James, Kevin and Brian (Patricia), other relatives and many friends. Member of Iron Workers Local 8.
Published in the Milwaukee Journal Sentinel (WI) on October 26, 2003
Ralph Lee Datka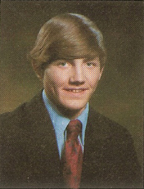 6/21/1960 – 7/3/2020
Ralph L. Datka, 60 of Ladysmith, WI, died Friday, July 3, 2020 at Marshfield Medical Center - Ladysmith.
He is survived by his mother: Barbara Shultis of Waterford, WI; siblings: William "Billy" Datka of Ladysmith, Elizabeth & Hal Wegner of Keystone Heights, FL, Matthew Datka of Walworth, WI, Catherine Datka of Waukesha, WI and John & Cheryl Datka of Dousman, WI. Ralph was preceded in death by his father Ralph and brother Mark.
A complete obituary will be published in the Ladysmith News.
Source: https://www.nash-jackan.com/obituary/ralph-datka
Pamela Gale DeWitt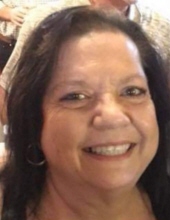 2/26/1960 – 12/27/2022
Pamela Gale DeWitt was called home unexpectedly on December 28, 2022 following a brief illness. She was 62.
Pamela was the daughter of the late John and Gale Borkowski. She was also preceded in death by her "Nana and Ba" Eleanor and Roderick Allen and her best canine companions Midnight and Kona.
Pam is survived by her brother Jason (Jessica) Borkowski, her lifelong best friends Kristi (James) Thompson and Denise Fernando (Lisa), as well as extended family, many friends, and her beloved kitty Wednesday Walker. Pam's greatest joy was holding the very special title of "Auntie Pam" to numerous nieces, nephews, and grandnieces and grandnephews.
Pam was loved by many for her kind heart. She wore a big smile, had an infectious laugh, and loved every person and every animal she met. Pam's favorite things included dolphins, kitties, the color purple, and the Green Bay Packers. She enjoyed fishing, camping, horseback riding, NASCAR racing and rodeos.
A people person at heart, Pam was most recently employed as a customer service representative with Harley-Davidson, and shared how kind her co-workers were to her, and how much she enjoyed working with them.
In lieu of flowers, memorials to the family are appreciated or if preferred a donation to the Wisconsin Humane Society or an animal rescue of your choice may be made.
A celebration of Pam's life will be held at a later date. She would love to be remembered with fun stories that celebrate what was good and blessed in her life.
Source: https://www.maxsass.com/obituaries/Pamela-Gale-DeWitt?obId=26814738#/celebrationWall
Steven R. Jennings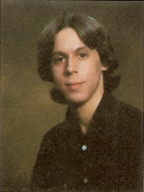 11/19/1959 – 12/04/2004
December 4, 2004 age 45 years. Beloved husband of Denise (nee Schmidt). Loving father of Krystle and Christopher. Loving son of Gerald and Helen. Dear brother of Michael, Thomas and Susan (James) Behling. Brother-in-law of the late Frederick (Donna) Schmidt, Susan (James) Jensen and Catherine (Russell) Reible. Further survived by nieces, nephews, other realtives and friends.
Published in the Milwaukee Journal Sentinel (WI) on December 5, 2004
Thomas James Kaleta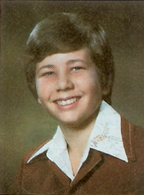 06/27/1960 – 01/29/1994
Thomas James Kaleta, 33, of Jefferson Parish, LA for 10 years, native of Milwaukee, WI died on Saturday, January 29, 1994. Son of James and Barbara Kaleta, Brother of Sandra Daye (Bernard), Kathryn Kaleta (Robert Dolin), Nancy Racoma (William), and Christine Crivello (Lawrence). Grandson of Stanley and Rose Kaleta and Joseph and Mary Van Beck. Also survived by 6 nephews and 3 nieces: Nicholas and Matthew DeGroot, Bernard, Jr., and Alexis Daye; Robert and Ryan Dolin; Alex and Sophia Racoma; Nicole Crivello; and the love of his life-Elizabeth Morgan, and 6 cats: Slick, Dancer, Gimmy, Patches, Bandit and T.C., Jr.
Published in the New Orleans Times-Picayune (LA) on January 30, 1994
Gail M. Kearney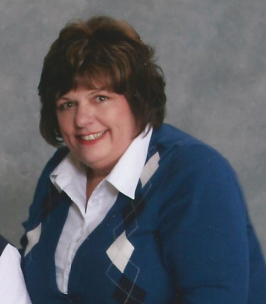 5/1/1960 – 4/1/2020
Born to Eternal Life on April 1, 2020 at the age of 59 years. Preceded in death by her parents Quinn and Joyce Kearney and her brother John Kearney.
Loving mom of Erin Beaster. Dear sister of Peggy (Stan) Horton. Aunt of Brad and Stephanie, great-aunt of Callum, Graham, Flynn and Myles. Further loved by other family and dear friends.
Gail was an employee of Corporate Central Credit Union.
In lieu of flowers, memorials to a charity of your choice.
A memorial service will be planned for a later date.
Source: https://www.schramkafuneralhome.com/memorials/Kearney-Gail/4169781/
Richard John Kopca Jr.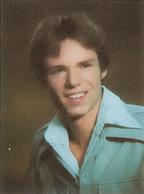 11/12/1959 – 03/04/2010
Kopca, Richard John Jr. Age 50. Died peacefully at home while surrounded by family and friends on March 4, 2010. He was the cherished husband of Joanne, for 25 years. Loving father of Michael John and Katherine Therese. He was the beloved son of Richard John Sr. and Judith Kopca. Dear brother of Brenda (Ken) Bembenek and Jennifer (Bob) Winter. "Favorite" son-in-law of James and Judith Menger. Brother-in-law of Michael and Robert Menger. He was preceded in death by his grandpa John F. Kopca and his sister, Juliann Dorsey. He will be missed by many other relatives and friends. Dick was the proud owner and operator of John the Muffler Man.
Published in the Milwaukee Journal Sentinel (WI) on March 7, 2010
Dianne Gay (Krueger) Gross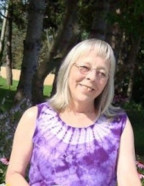 06/20/1960 – 06/04/2019
Dianne G Gross (nee Krueger) Entered God's loving arms on Tuesday, June 4, 2019 at the age of 58. Loving wife of Lawrence. Dear daughter of Alice (nee Jecke) and the late Elgin Krueger. Beloved sister of Thomas (Laurie) and Ronald (Lynn) Krueger. Goddaughter of Frances Meyer. Cousin of Lynn Heindl. Sister-in-law of Stephan (Melissa) Gross, Christopher Gross, Timothy (Patricia) Gross and Cathryn (Keith Scheel) Gross. Special Mama to Zoey. Further survived by other relatives and friends. Visitation at the Max A. Sass & Sons Mission Hills Chapel on Saturday, June 8 from 10 AM - 12 Noon. Funeral Service at 12 Noon.
Source: https://www.maxsass.com/obituaries/Dianne-G-Gross?obId=4451734
Sandra Wilma (Lemberger) Kiser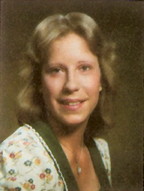 09/01/1960 – 04/19/2006
Sandra W. Kiser, age 45, of Kansasville, passed away Wednesday, April 19, 2006, at Memorial Hospital of Burlington. She was born September 1, 1960 in Milwaukee, to William Sr. and Delores (nee Kintop) Lemberger. She spent her early life in Franklin and was raised by her grandmother, Helen Kintop. On June 30, 1979 in Hales Corners, she was united in marriage to Michael Gary Kiser. He preceded her in death on October 8, 2001. Following marriage they resided in Kansasville where Sandra continued to be a resident. She was a Postal Worker for the Kansasville Post Office and was a member of the Church of Nazarene in Burlington. Survivors include her father, William Lemberger Sr. of Milwaukee; her children, Samantha R. Kiser and Michael J. Kiser, both of Kansasville; siblings, Judy (Ron) Neudorff of Milwaukee, Gary (Kathy) Nichols of Mukwonago, Jacquelyn Karlik of Elkhorn, James (Margaret) Nichols of East Troy, Barbara Nichols of Franklin and William Lemberger of West Allis. She is further survived by nieces, nephews, other relatives and friends. She was preceded in death by her mother, husband, daughter Delores and brother Randy.
Published in the Milwaukee Journal Sentinel (WI) on April 23, 2006
Brian Keith Maas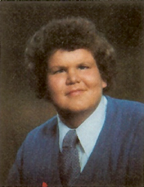 02/02/1960 – 08/11/1983
Residence Franklin. Born to Eternal Life Thursday, Aug.11, age 23 years. Beloved son of Dion W. (Beth) and the late Judith M. Maas. Dear brother of Colleen, Theresa (Douglas) Galles, Kristi (James) Thompson, Nora, Georgia and David Maas. Loving grandson of Roy and Georgia Maas, Claire lock and Robert Wright, also survived by aunts, uncles, nieces, nephews, other relatives and friends. A Mass of Christian Burial will be held at St. Mary's Church, 9620 W. Forest Home Ave., Saturday, August 13, at 11:30 a.m. Not in state. In lieu of flowers, memorials may be sent in Brian's name to the National Kidney Foundation of Wisconsin, 7332 W. State St., Wauwatosa
Published in the Milwaukee Journal (WI) on August 12, 1983
Daniel E. Nekich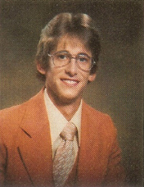 9/18/1960 – 5/17/2010
Daniel E. Nekich of Libertyville. Visitation for Daniel E. Nekich, 49, will be from 9 a.m. until the time of services at 11 a.m. Saturday, May 22, at The Chapel, 1200 American Way, Libertyville, with a time of fellowship and luncheon following the service at the church. Born Sept. 18, 1960, in Franklin Wis., he passed away Monday, May 17, 2010, at Condell Medical Center. Daniel was a 1978 graduate of Franklin High School, and received a bachelor's degree in business and an MBA in finance from the University of Wisconsin, Oshkosh. He was the NCAA all-around national gymnast champion for two years and was inducted into his university's Hall of Fame. Dan was employed as the director of product development at the World Kitchen Corporation in Rosemont, and was an active member of The Chapel in Libertyville, where he served in the Children's Ministry. Dan was a beloved man, admired by everyone that knew him. He enjoyed the outdoors, biking, golf, mountain climbing and ran in several marathons. Surviving are his wife Janet Nekich (nee Brady) and children, Daniel, Caitlyn and Connor Nekich, all of Libertyville; parents, James and Mary Ann Nekich of Franklin, Wis.; sisters, Dona (Terry) Alberti of Oregon, Wis., and Tami (Garry) Werra of Milwaukee; and his brother, Steve (Diane) Nekich of Milwaukee. Memorial contributions can be made to the family as an education fund is being established for his children. Arrangements are by the Burnett-Dane Funeral Home, Libertyville, 847-362-3009.
Published in the Chicago Suburban Daily Herald (IL) on May 19, 2010
Margaret M. (Prohaska) Battige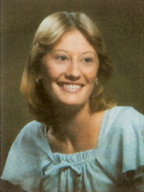 10/12/1960 – 11/14/1998
Battige, Margaret M. Age 38, of Arkdale, formerly of Milwaukee died Saturday, November 14th. Margaret was born on October 12, 1960 in Milwaukee to Glenn U. and Virginia (Siejkowski) Prohaska. She attended school at Franklin High School graduating in 1978. She married David Battige on September 2, 1995 in Milwaukee. Survivors include (husband) David, (children) Christopher, Lindsey and Sara, Arkdale; (mother) Virginia Prohaska, Milwaukee, (brothers and sisters) James Prohaska, Pennsylvania, David (Gail) Prohaska, Milwaukee, Scott (Nikki) Prohaska, Racine, Susan (Larry) Tom, Milwaukee, Beth (Tom) Kaminski, Milwaukee, Dawn Kost, Milwaukee; (grandma) Bernice Godfrey, Adams. Also many nieces, nephews other relatives and friends.
Published in the Milwaukee Journal Sentinel (WI) on November 16, 1998
Marian Carol (Schmitt) Janusz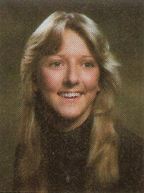 10/24/1959 - 4/3/2023
Marian C. Janusz (Nee Schmitt) Entered eternal life on April 3, 2023. Loving mother of Shane and Amber. Daughter of the late William and Rosalyn (Sylvester) Schmitt. Proceeded in death by her brother Mike and sister Liz. Survived by nine siblings. Memorial gathering on Monday April 24,2023 10AM, Mass to follow at 11:00AM, St Martin of Tours Church, 7963 S 116th St, Franklin, WI. Christian burial to follow. Source: https://www.jsonline.com/obituaries/mjs076508
Craig Steven Smith, TSgt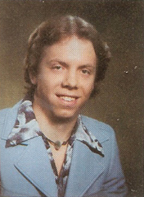 12/14/1959 – 02/20/2008
Feb. 20, 2008, age 48 years. Preceded in death by his parents, Thomas Smith and Penelope Marcey. Beloved husband of Laure. Loving father of Amanda (Phil) Pollock. Dear grandfather of William, Kathryn and Steven Pollock. Loving brother of D'Lea (Robert) Crawley. Son-in-law of Robert and Shirley Jaszczenski. Further survived by nieces, nephews, other relatives and friends.
Published in the Milwaukee Journal Sentinel (WI) on 2/23/2008
Craig's wife, Laure, shared the following information: "Craig passed away Feb. 20th from complications of a lung transplant. Craig served a tour in Iraq in 2003 where he contracted a lung disease which required the transplant. Before that he drove truck for Unisource and drove heavy equipment for the Airforce Reserves."
Evelyn Ann Spencer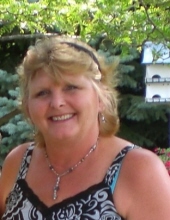 04/12/1960 – 06/24/2018
Age 58, found peace on June 24, 2018 and joined her father Kenneth Spencer Sr and daughter Jamie Ladwig. Beloved mother of Heidi (Rick) Maerzke and Michelle Ladwig (Joseph Mainus Jr). Loving grandma to Ricky and Conner. Also survived by her mother Lois Spencer, siblings Kris (Duane) Lange, Mary Spencer, Becky (Steven) Kohel, Kenneth (Suzi) Spencer Jr., and many nieces, nephews, and other relatives. She loved being in the outdoors hunting, fishing, and planting flowers. She always had the biggest smile on her face when she played pool and darts. We will always carry your memory in our hearts. Visitation Sunday, July 8th, 2018, 1 PM to 3 PM, Hartson Funeral Home, 11111 W. Janesville Rd, Hales Corners. Service at 3 PM.
Source: http://www.hartsonfuneralhome.com/obituaries/Evelyn-Ann-Spencer?obId=3132630#/obituaryInfo
Laura Karleen Springer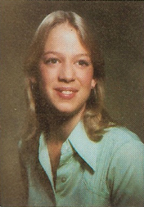 07/22/1960 - 07/09/2012
Springer, Laura Karleen, Age 51, Born to Eternal Life Monday July 9 2012. Preceded in death by her parents Carl and Viola. Dear sister to Marianne, Kurt (Suzie) and Keith (Elaine). Further survived by other relatives and many friends. Private services were held. Interment Forest Hill Memorial Park.
Published in Milwaukee Journal Sentinel on July 15, 2012
Paul Charles Stroik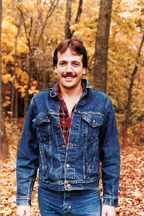 04/07/1959 – 10/13/2007
Of Phoenix, AZ (formerly Milwaukee), passed away unexpectedly Sat., Oct. 13, 2007, at the age of 48 years. Beloved son of Dorothy Deusing and Raymond Stroik. Loving brother of Christine (Ron) Crosthwait, Murl (Pam) Balistreri, Marcella (Dan) Wentworth, Alan Stroik, and Glen (Beth) Stroik. Dear uncle of Joey, Justin, Jody, Andrea, and Charlie. Further survived by aunts, uncles, other relatives and friends. Private services to be held in Phoenix. In lieu of flowers, memorials to the family appreciated - 8002 West Dahlia Dr., Peoria, AZ 85381.
Published in the Milwaukee Journal Sentinel (WI) on 10/17/2007
Daniel Marc Walden
05/11/1960 – 12/23/1998
Walden, Daniel Marc Age 38. South Milwaukee, WI. Remains found March 26, 2002, in Walworth County. Cause of death unknown. Date of birth May 11, 1960, Milwaukee, WI. Survived by Betty Walden, Steve Walden, Cheri Walden and Sandra Walden. Graduated from Franklin High School in 1978. Served in the Marine Corps November 11, 1979, through September 10, 1985. Farwell gathering on July 26, 2009, at 12 noon, St. Adalbert's Cemetery, 6th St. and Howard, section 9.
Published in Milwaukee Journal Sentinel on July 19, 2009
Jilaine Annette Will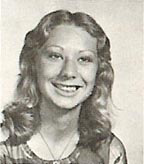 01/13/1960 – 12/18/2005
FORT WORTH - Jilaine "Jill" Will went home peacefully and unexpectedly Sunday, Dec. 18, 2005. Graveside service: 1:30 p.m. Thursday in Shannon Rose Hill Memorial Park. Visitation: 11 a.m. to 1 p.m. Thursday at the funeral home. She was born Jan. 13, 1960. Jill was preceded in death by her parents and one sister. Survivors: Numerous friends, who will miss her dearly; and her loyal companion, her dog, Rocky.
Published in the Fort Worth Star-Telegram (TX) on December 21, 2005
Dale Anthony Wiza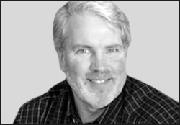 2/21/1960 - 3/8/2018
Dale Anthony Wiza, born to eternal life, unexpectedly in the midst of doing what he loved on Thursday, March 8th, 2018. Generous and nurturing son of Rose Wiza. Dedicated, loving husband of Patricia Grady Wiza and selfless best friend and father of his two precious girls Nicole Marie Wiza and Jennifer Rose Wiza, as well as his multitude of friends who he held so close to his heart. Dale was a servant for the Lord and it radiated through him as he was a living gospel. He found peace during his long hikes in the woods with his three dogs, as well as hunting, fishing, camping, and snowmobiling. It brought him great joy when he was at one with nature. He ended his days as co-owner of Professional Engineering Placements and member of SAE. His discipleship and servant's heart had a ripple effect on anyone exposed to his love. Memorial visitation will take place on Friday March 16, 2018 at ELMBROOK CHURCH Chapel (777 S. Barker Rd, Brookfield) from 11am until time of service at 1pm. A reception will follow.
Published in Milwaukee Journal Sentinel on March 11, 2018